We recommend creating a desktop icon on your mobile phone for one-click easy access to your mobile back office.  First, let's open your mobile back office with the use of a magic link.  
Simply text the word dotsignal to 35620 and click on the magic link to log you directly into your mobile back office.  
The next steps will vary if you are an iPhone user or an Android user.  
For iPhones:
Click the Share icon, and tap add to Home Screen.
Then you can name the icon (default is Dotsignal) and click Add.  Viola!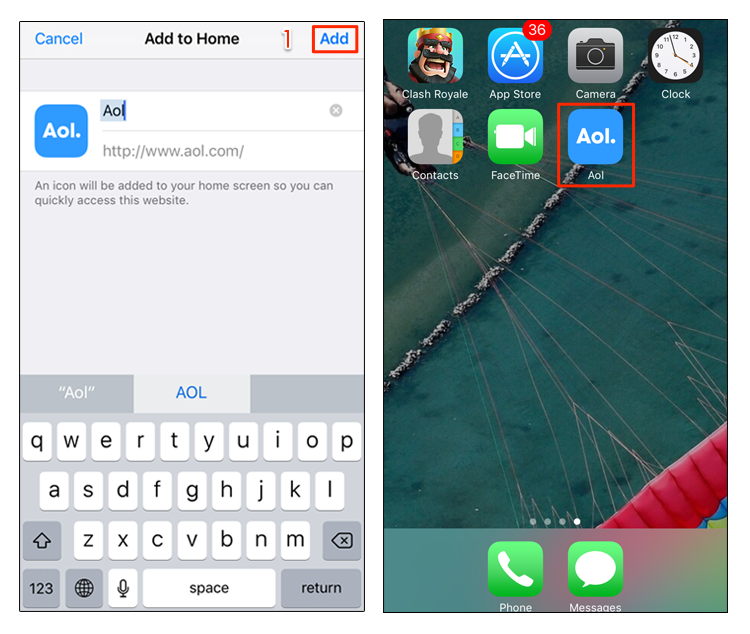 For Android:
Press and hold on the home screen you want the place the bookmark shortcut on. Select Widgets from the menu. Depending on your device, you may need to tap Apps and Widgets, or a similarly-named menu option.
Press and hold on the Chrome Bookmark widget, then drag it to the home screen of your choosing. There will need to be space on the home screen to successfully add a new widget.
Choose a bookmarked website from your collection. You will see the name of the widget's icon change to the site's name. Tap it to open the website.